The website restyling was financed by the Resilience Fund, a project managed by The Global Initiative Against Transnational Organized Crime.
A more captivating graphic design, more user-friendly, the reorganization of the contents produced by Addiopizzo in its 18 years of activity, new tools to encourage critical consumption in support of the mafia-free network of businesses, new channels to reach those needs help: these are some of the news that you can discover by browsing the pages of the site addiopizzo.org.
The years of the pandemic made it necessary to rework the Addiopizzo message, taking into account a constantly changing context, but they also gave us the opportunity to rethink the association's communication strategies.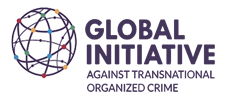 The meeting with The Global Initiative Against Transnational Organized Crime, an international non-governmental organization based in Geneva, was fundamental in this process.
GI-TOC includes a network of over 500 experts dedicated to researching innovative strategies and responses to organized crime.
Thanks to GI-TOC, Addiopizzo could access the Resilience Fund, a grant-making mechanism that finances, nurtures and assists local initiatives in their responses to organized crime In particular, the focus of 2021 was precisely on the phenomenon of extortion and the Addiopizzo project was selected among the beneficiaries of the grant.
Further new elements will be implemented in the next weeks and will be online shortly. In particular a mobile app will ease the access to the list of businesses that are part of the Anti-mafia network 'Pago chi non Paga'.